Customer spotlight
Gallery
---
September customer spotlight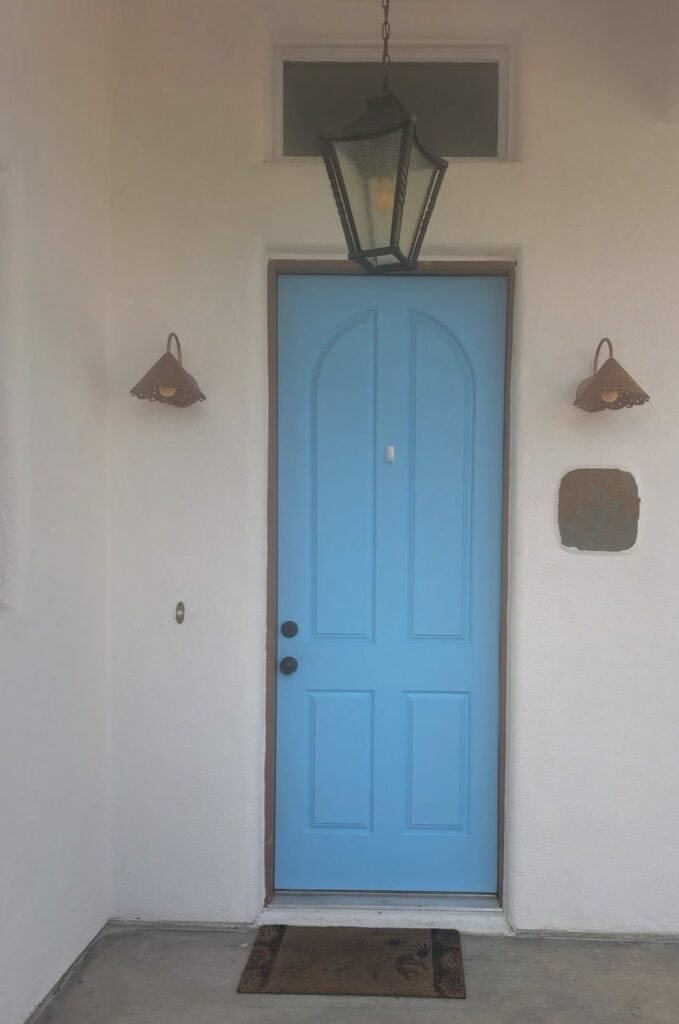 Before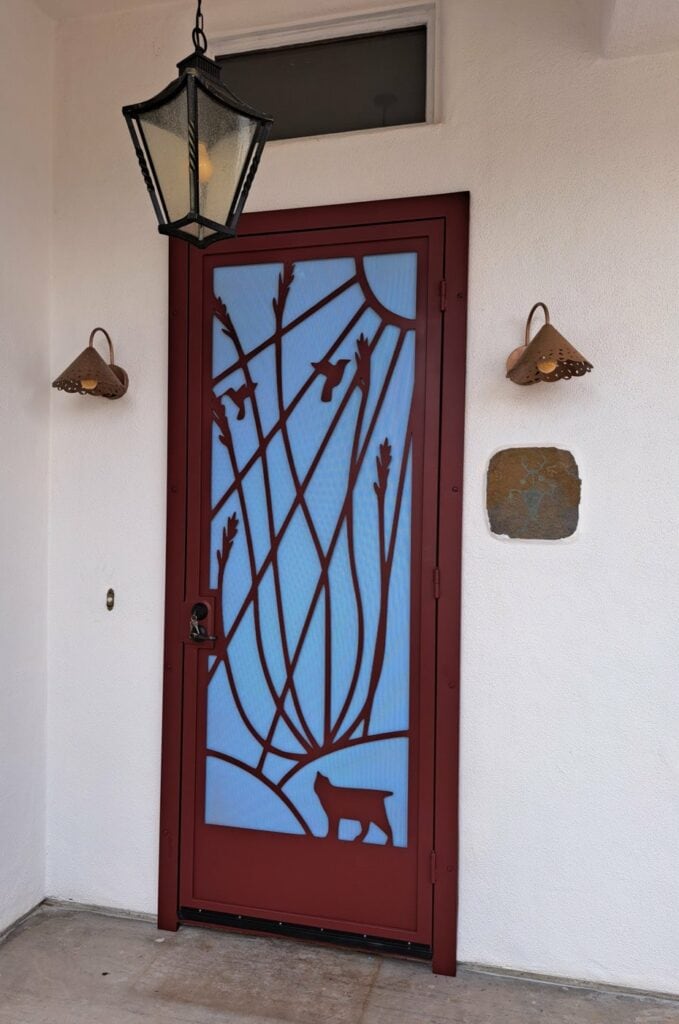 After
It was such a pleasure to work with this customer who wanted a security screen door for their front entry.
They wanted an ocotillo, the sun rays, hummingbirds and a bob cat. They also requested for the screen portion of the door to be the same blue as their existing front door.
We worked together to come up with the design and the color choices.
This door truly enhanced the entryway of this beautiful home.
Now the customer would like us to make the same door design for the casita on their property.
Thank you for putting your trust in us, it was a pleasure to work with you.
---
---
---
July customer spotlight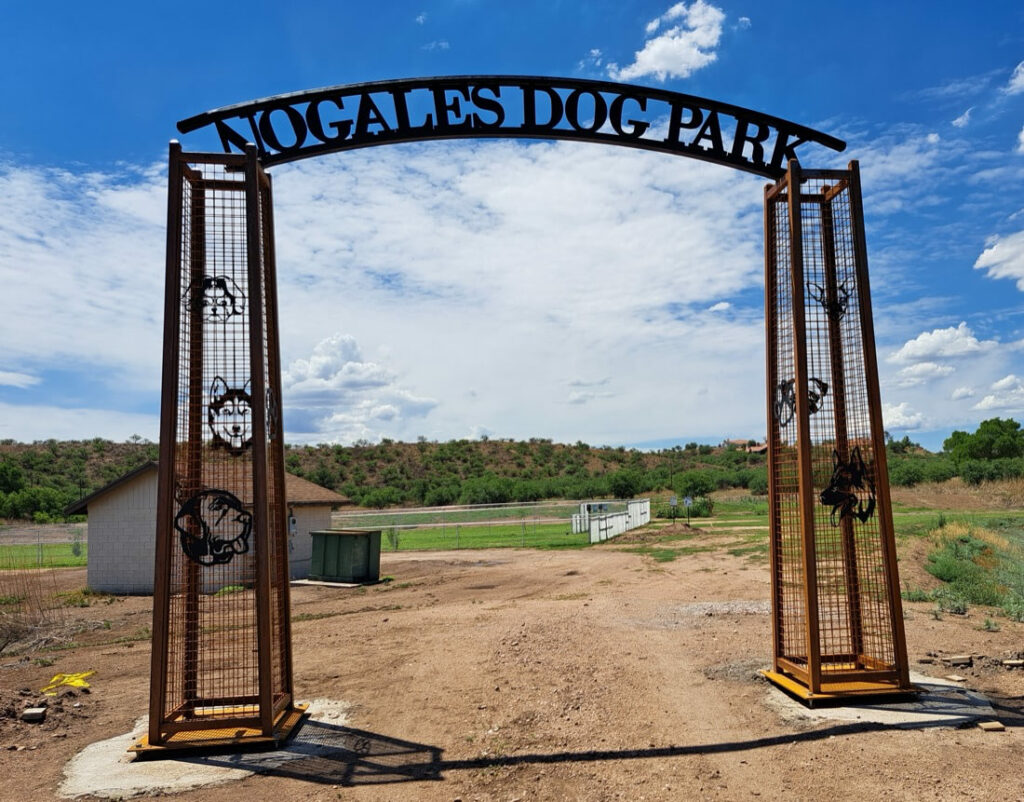 Nogales Arizona has recently constructed their first ever dog park located on Country Club Dr. in Meadow Hills area of Nogales, AZ.
Because of our love for dogs, G's Cutting Solutions LLC Volunteered to donate the design, fabrication and installation of this 12'x12′ entrance to the Nogales Dog Park.
This is a great example of a project where all of our skills in designing your project, cutting out designs (in this case the dog silhouettes, the dog park name and some paws and bones) with our state of the art CNC Plasma Machine, cutting and fabrication of the pillars and the arch as well as welding to assemble the structure.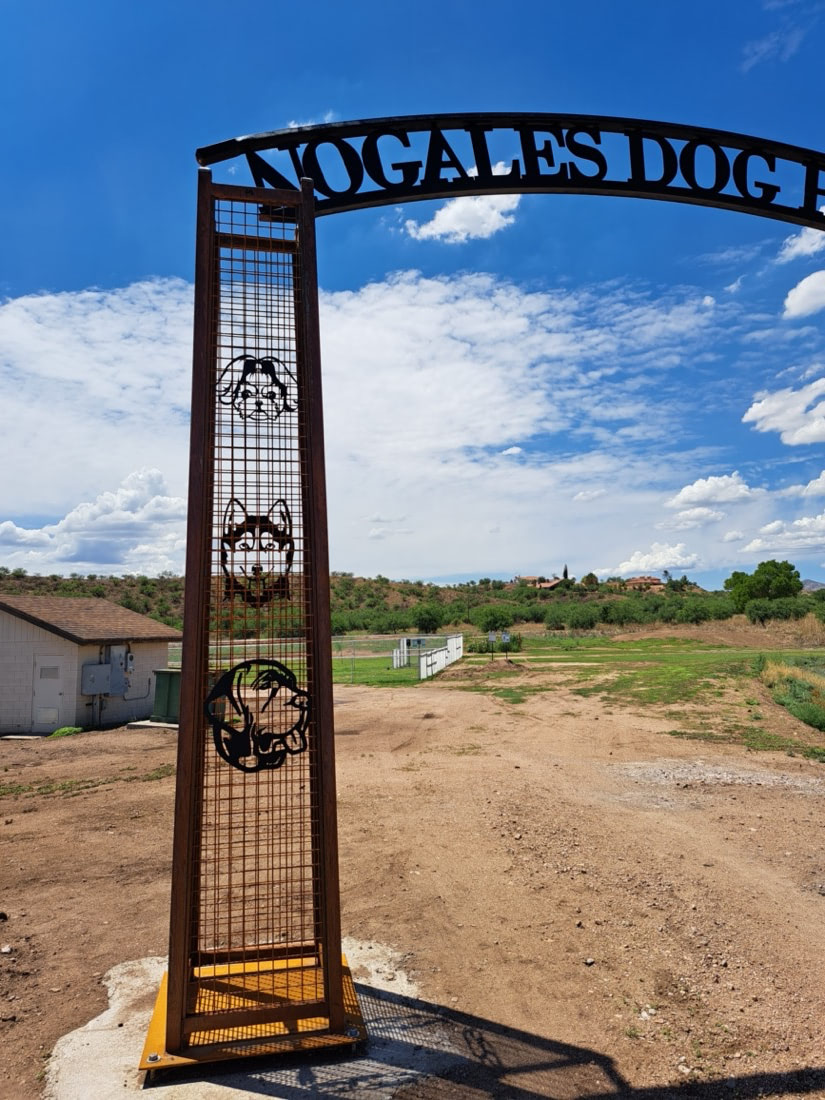 We want to thank the City of Nogales for not only helping us with the installation of the sign but for allowing us to be part of this 1st ever dog park creation.
Stay tuned for the grand opening celebration of the park which will be coming very soon.
You can contact us to request a quote for any "metal" projects that you may have – from art work to fences and gates to custom security screen doors and much more.
Watch for our monthly update on "Customer Spotlight" which will show you our unique projects that are currently happening.
---